India has entered in a new age of digital boom. While the online world is already flourishing with things like blogging, Instagramming, tweeting, Pinteresting, just to name a few, to keep it sustained & speedy we need an Internet connection that can assure the selfie, content, video, picture uploads done with just the blink of your eye..
Wondering if your 3G connection can do that? Probably, when it was new & had zero load. But when our government is making India going digital , it's time now to move to 4G. And look who's the first player to offer you that? Our very own Airtel India…
Yes, it's time for you to make a shift to Airtel4G, and we are here, of course to tell you why? We are with our first-hand experience of Airtel4G!
Why 4G?
Let's begin with the very basic, why exactly we need a 4G? Well, the generation is digital, which means we are online 24X7, literally. Busy with things like, YouTube video downloads, watching some movie on our tabs, iPads, smart phones, making instagram videos, taking selfies while travelling to some exotic locales, or trying out a sexy fashion attire for the first time. busy with what's app, and most of the time, downloading songs one after the other. Now all this can happen only when our Internet connection is strong enough to bear the load of our unending network demands.
3G has sure has many glitches when it comes to demands like these. While the brand cribs about the less number of towers and the bandwidth limitations, we as consumers are sure cutting on our digital requirements. Not anymore, simply shift to Airtel4G that comes on the same price point, but gives you ten times the speed of 3G.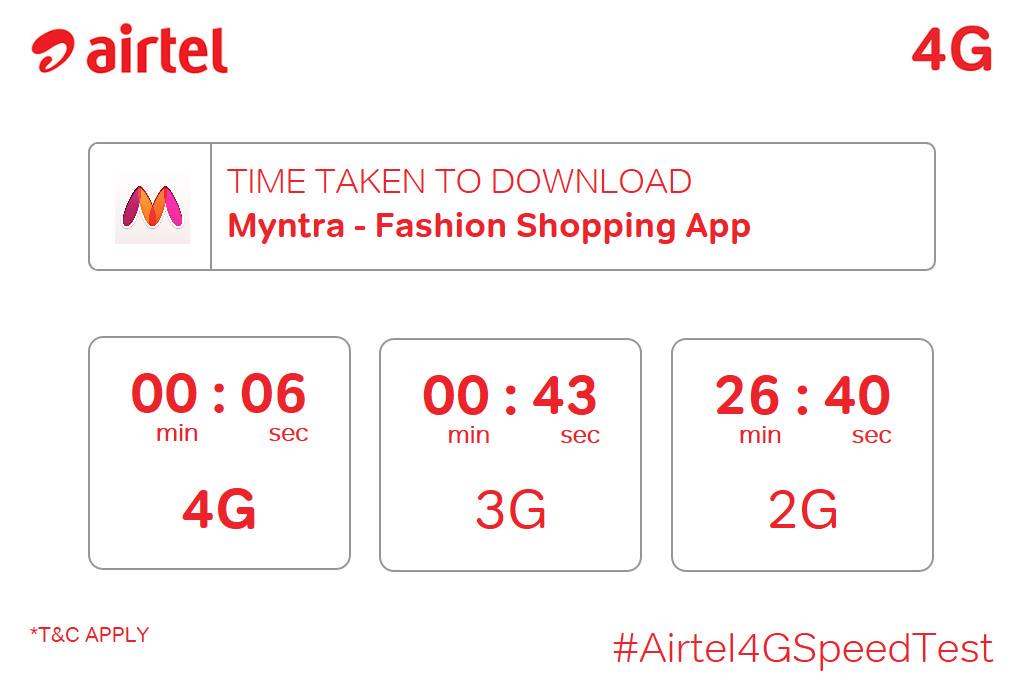 #Airtel4GSpeedTest
We ( Allwhatshewants.com ) tried this connection for more than a fortnight, and felt that it works simply amazing…It's primarily indoors when the MBPS is just wonderful (between 15 to 20 MBPS)*. When outdoors, you need to be careful as some areas of NCR have strong connectivity, but some are a complete turn off. You might have to switch off your smart phone and connect with your network again, as it doesn't shift from 4G to 3G just like that! The Hotspot, on the other hand is a safe bet. The speed is stable, and the WiFi is equally good. The downloads happen is seconds (we tried downloading hi res fashion pics ). Even when it comes to instagram uploads, or a YouTube video viewing, there is no buffer or failed message on your screens. But again, it depends on the location you are using your 4G. The brand still needs to put up more towers for a better connection.
For those who are yet not of Airetl, the brand is offering you a live Tweet test of the 4G connection. All you need to do is this : https://www.dropbox.com/s/paglw60ke6fopmp/Airtel4GSpeedTest-Guide.jpg?dl=0
The result is instant, though a few glitches here and there but otherwise, Airtel4G proves to be a great options for people whose business is all about downloads and uploads. Of course, Allwhatshewants is one of them…